The Parish
The Parish of Hartfield in the county of East Sussex, forms a part of the High Weald Area of Outstanding Natural Beauty, designated as such primarily to conserve its natural beauty whilst recognising the needs of agriculture, forestry and other rural industries and the economic and social needs of the local communities.
The Parish lies within a triangle of three main towns, East Grinstead (West Sussex) to the north-west, Tunbridge Wells (Kent) to the north-east and Crowborough (East Sussex) to the south-east.
Hartfield Village is located in the centre of the Parish in the broad gentle valley of the upper reaches of the River Medway. The central core of the Village has been designated a Conservation Area of Special Architectural and Historic Interest.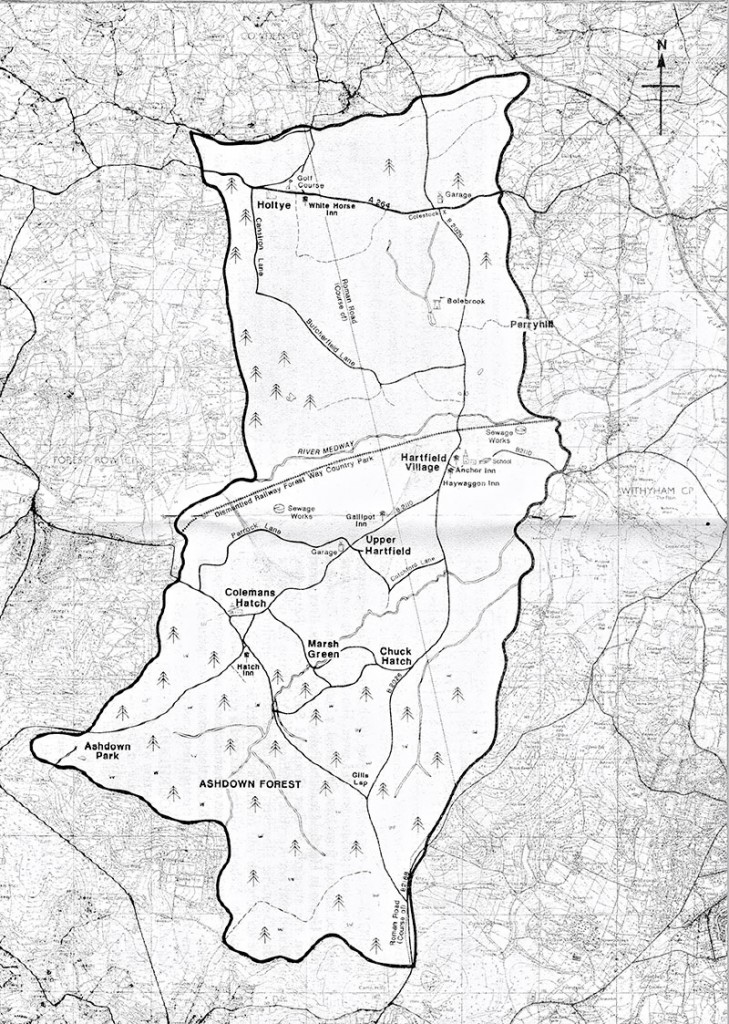 Note and map printed in the 'Hartfield Parish Appraisal' of 1988/9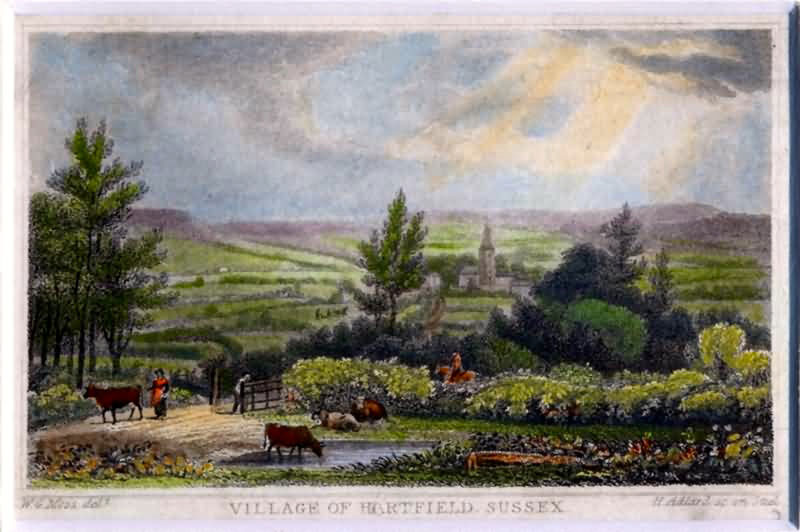 This delightful rural picture is entitled 'Village of Hartfield, Sussex' and according to The Weald.org it is circa 1800. The picture is by W.G.Moss and H.Adlard
Assuming the church you can see is St Marys and the main body of the church is to the left of the tower the picture must be painted from the north possibly from Perryhill!